News, Articles & Blog

Vineyards in Salinas Valley Unaffected by Soberanes Fire
August 4, 2016, Salinas Valley, CA -- As the proprietor of Monterey Pacific Inc., Steve McIntyre farms more than 12,000 acres of vineyards in Monterey County -- roughly 20% of the region's total acreage. In the Santa Lucia Highlands, Steve has personally farmed or planted more than 25% of the entire AVA. Steve also owns and operates McIntyre Vineyards, one of the California's top producers of Chardonnay and Pinot Noir. As a prominent member of the county's winegrowing and agricultural communities, Steve has been closely monitoring the developments with the Soberanes Fire near Big Sur.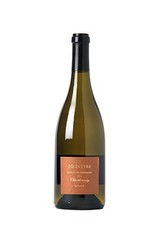 "I am saddened that so much property has been destroyed and so many people have been displaced by the fire. We are doing everything we can to help the community. Fortunately, from a viticultural standpoint, the majority of the smoke is currently headed to the southeast or out to sea thanks to the prevailing winds above 3000 feet. In the Salinas Valley, where we do most of our farming, the same dynamics that create our windy/foggy conditions have also created a protective inversion layer that keeps the smoke isolated well above ground. On top of that, our strong afternoon winds cleanse our air of residual smoke that has made its way into our region. Hopefully, the fire will burn out soon and we can enjoy what looks to be a successful growing season."
To help with the cost of the firefighting and rebuilding efforts, McIntyre Vineyards will donate 30% of the sales revenues from our 2013 Estate Chardonnay to the Monterey Community Foundation and the Coast Property Owners Association. This wine comes from our estate vineyard in the Santa Lucia Highlands and has earned high scores from the media including 91 points from the Wine Enthusiast. It retails for $36 a bottle.

Below is a press release from our Santa Lucia Highlands Association president Dave Muret:
"Winemaker Tom Stutz has, for several vintages now, used grapes from the McIntyre Vineyard in the S.L.H. for a top flight Blanc de Noirs under the La Rochelle brand - going forward, the wines will come under the "La Vie" label. Tom anticipates getting Pinot Noir from McIntyre's Block 4 on Saturday or Monday. "Forty-four year old vines; quality looks great, although bunch counts are light. Should be another typically good year in the S.L.H.," comments Mr. Stutz. Winegrower Steve McIntyre also uses the vineyard to supply fruit for his own label's "l'Homme Qui Ris" release.
The majority of Santa Lucia Highlands vineyards and producers will begin picking Pinot Noir in early September for their still wines. S.L.H. winegrowers polled agreed that while it looks like another "light year" in terms of crop loads, they are very happy with the slowly developing ripeness and maturation of flavors and expect "a very high quality harvest" across the appellation.

The Santa Lucia Highlands is one of the crown jewels of California viticulture, growing and producing some of the state's best cool climate Pinot Noir, Chardonnay, and Syrah. The appellation encompasses more than 6,500 acres of prime vineyards, planted on the elevated terraces and alluvial fans of the Santa Lucia mountain range. The area's unique character was recognized with official A.V.A. status in 1991; 2016 marks the twenty-fifth anniversary of the S.L.H.'s designation.
Formed in 2005, the Santa Lucia Highlands Wine Artisans is an association of vineyards and wineries that grow grapes here or use this region's fruit to craft their wines. The group's online home is SantaLuciaHighlands.com"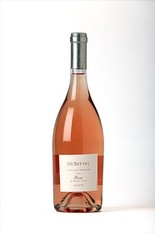 "It's been hot, hot, hot, people. Humid, too. And the nights offer no respite. In other words, it's the season of patio pounders.
What constitutes a patio pounder? It's a category that's easy to define on the most general level: an uncomplicated but well-made wine, usually consumed chilled. It's light and refreshing on the palate and has a low enough alcohol content that you can drink a few glasses without getting giggly. Monster zinfandels, butter-bomb chardonnays and brawny Napa cabernets need not apply. They'll all be welcome back when things cool down.
McIntyre Vineyards Santa Lucia Highlands 2014 Rosé of Pinot Noir, McIntyre Estate Vineyard ($17): A surprisingly aromatic and flavorful rosé. Winery notes: "This wine's natural, vibrant copper color foreshadows the stunning aromas of fresh berry, watermelon, rhubarb, black cherry pie and currants. While the bouquet is open and forthright, the texture is a bit more mysterious. One moment it is dry, crisp and refreshing; the next it is bold, plush and opulent."