June 14, 2019 | News & Articles | McIntyre Family Wines
McIntyre Family Wines Breaks Ground in Santa Lucia Highlands
SALINAS, California – May 1, 2019 – The McIntyre family has broken ground on the first phase of their winery hospitality center at their McIntyre Estate Vineyard in the Santa Lucia Highlands AVA of Monterey County. The new facility will be located on the River Road Wine Trail,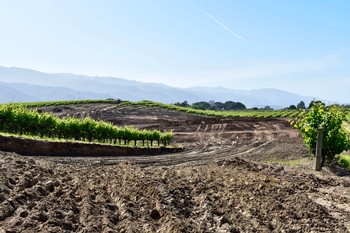 approximately five miles from the city of Gonzales, California.
Phase 1 of the hospitality center plan includes a large park and an outdoor amphitheater for small and large events. The park will feature a pedestrian tunnel that will eventually serve as the entrance to an underground barrel room. Ultimately, when the project is finished, there will be a tasting room, offices, courtyard, kitchen and a winery facility. Phase 1 is scheduled to be finished by mid-August of 2019.
Steve McIntyre has a long history in the Santa Lucia Highlands that stretches nearly four decades. He has planted and farmed more than 20% of the entire AVA and vinified hundreds of wines from its grapes. Steve McIntyre knows the soils and the climate of SLH and understands what makes this celebrated region so special.
"The Santa Lucia Highlands is one of the world's greatest regions for Pinot Noir and Chardonnay," says Steve McIntyre. "It's also one of the most serene places in California. When our customers visit our property, touch our soil, taste our wines and talk to our family, they have a much deeper appreciation of what we are trying to accomplish. Our new hospitality center will give wine lovers a front-row seat to the Santa Lucia Highlands and McIntyre Family Wines."
The public is currently invited to taste McIntyre Wines at their Tasting Studio in the Crossroads Shopping Center off Hwy 1 and Rio Road in Carmel. The Carmel location is open Tuesday – Sunday from 11 am – 6 pm. For more information on the Tasting Studio call 831-626-6268 or email taste@mcintyrevineyards.com.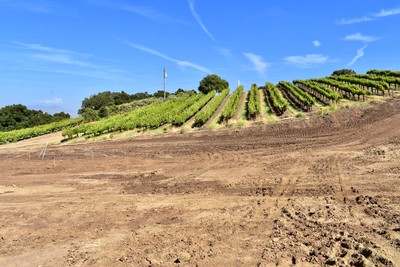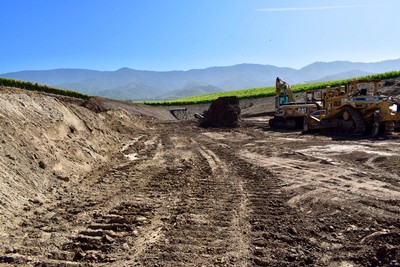 Comments
Commenting has been turned off.