August 11, 2016 | News & Articles | McIntyre Family Wines
The Orange County Register: Patio Wines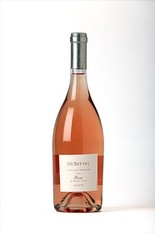 "It's been hot, hot, hot, people. Humid, too. And the nights offer no respite. In other words, it's the season of patio pounders.
What constitutes a patio pounder? It's a category that's easy to define on the most general level: an uncomplicated but well-made wine, usually consumed chilled. It's light and refreshing on the palate and has a low enough alcohol content that you can drink a few glasses without getting giggly. Monster zinfandels, butter-bomb chardonnays and brawny Napa cabernets need not apply. They'll all be welcome back when things cool down.
McIntyre Vineyards Santa Lucia Highlands 2014 Rosé of Pinot Noir, McIntyre Estate Vineyard ($17): A surprisingly aromatic and flavorful rosé. Winery notes: "This wine's natural, vibrant copper color foreshadows the stunning aromas of fresh berry, watermelon, rhubarb, black cherry pie and currants. While the bouquet is open and forthright, the texture is a bit more mysterious. One moment it is dry, crisp and refreshing; the next it is bold, plush and opulent."
Comments
Commenting has been turned off.