August 12, 2016 | News & Articles | McIntyre Family Wines
Vineyards in Salinas Valley Unaffected by Soberanes Fire
Vineyards in Salinas Valley Unaffected by Soberanes Fire
August 4, 2016, Salinas Valley, CA -- As the proprietor of Monterey Pacific Inc., Steve McIntyre farms more than 12,000 acres of vineyards in Monterey County -- roughly 20% of the region's total acreage. In the Santa Lucia Highlands, Steve has personally farmed or planted more than 25% of the entire AVA. Steve also owns and operates McIntyre Vineyards, one of the California's top producers of Chardonnay and Pinot Noir. As a prominent member of the county's winegrowing and agricultural communities, Steve has been closely monitoring the developments with the Soberanes Fire near Big Sur.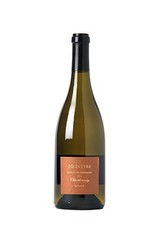 "I am saddened that so much property has been destroyed and so many people have been displaced by the fire. We are doing everything we can to help the community. Fortunately, from a viticultural standpoint, the majority of the smoke is currently headed to the southeast or out to sea thanks to the prevailing winds above 3000 feet. In the Salinas Valley, where we do most of our farming, the same dynamics that create our windy/foggy conditions have also created a protective inversion layer that keeps the smoke isolated well above ground. On top of that, our strong afternoon winds cleanse our air of residual smoke that has made its way into our region. Hopefully, the fire will burn out soon and we can enjoy what looks to be a successful growing season."
To help with the cost of the firefighting and rebuilding efforts, McIntyre Vineyards will donate 30% of the sales revenues from our 2013 Estate Chardonnay to the Monterey Community Foundation and the Coast Property Owners Association. This wine comes from our estate vineyard in the Santa Lucia Highlands and has earned high scores from the media including 91 points from the Wine Enthusiast. It retails for $36 a bottle.
Comments
Commenting has been turned off.